"Countless musicians are operating and thriving in the jazz orbit these days, but few of them possess the
artistry, vision and sense of purpose of bassist Frank Herzberg."
Dan Bilawsky, Jazz Journalist (All About Jazz, JAZZed, JazzTimes)

...Congratulations to the Winners in the "Acoustic Bass" category on the 38th Annual Jazz Station Poll. Best bass player 1. Ron Carter 2. Frank Herzberg 3. Miroslav Vitous...
The 38th Annual Jazz Station Awards / The Best Jazz of 2016
...a very happy discovery...
All about Jazz - Michael Ricci
...handmade is a breath of fresh air...
Wildy Haskell, Newman Center, WRUB, Don't Panic Radio Show
...the best jazz album of the year...
Arnaldo Desouteiro, Jazz critic Brazil
"There where a lot of great entries for the Jazz promotion contest, but Frank Herzberg's was a clear standout. We loved the original rhythmic melodies and the entire ensemble was outstanding."
David Avery, President/Powderfinger Promotions
Born in East Berlin and initially drawn to the drums at the age of seven, Frank Herzberg's musical path seemed to be sealed. The bass, however, seriously beckoned. After hearing his older brother, Hartmut, exploring rock angles on electric bass, and after coming into contact with his underused acoustic axe, a young Frank was hooked.  Not two years later he began pulling beautiful music from the strings.
In adulthood, in addition to plying his trade as a violin maker in Markneukirchen—one of Germany's central hubs for instrument making—Herzberg began to seriously study double bass at Berlin's Hochschule für Musik "Hanns Eisler." In that most serious of environments at one of Europe's leading conservatories, Herzberg began to blossom.  After honing his craft in his motherland he opted to move stateside to study at the Berklee College of Music and glean wisdom from legendary jazz pedagogue Charlie Banacos (teacher of Mike Stern, Michael Brecker, Pat Metheny, Danilo Perez etc).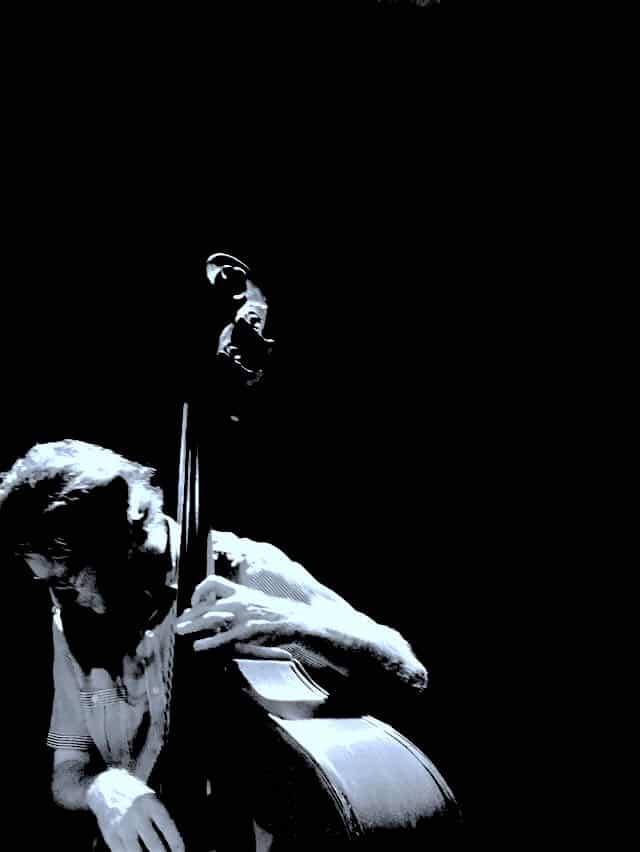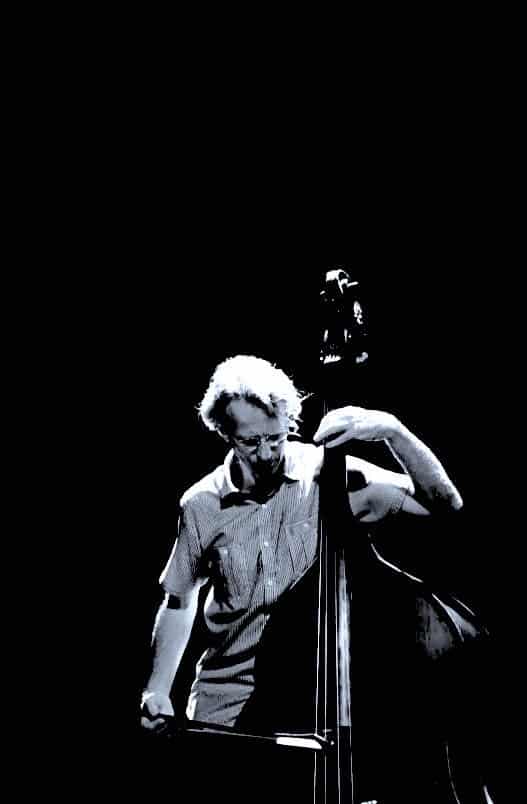 Many of Herzberg's peers, such as drummer Antonio Sanchez and saxophonist Jacques Schwarz-Bart, packed up and moved shop to New York when their Boston schooling was through.  Herzberg, however, took the road less traveled:  He let his heart be his guide and followed his love—Brazilian pianist Marta Karassawa—south to São Paulo. There, he discovered a different language and life, ensconcing himself in the many and varied scenes of his adopted homeland.  
In the years since that move to Brazil, Herzberg has become a musical fixture in a multitude of settings.  He's logged serious time in the studios, serving both as an in-demand producer and bassist-for-hire; supported the sound of such orchestral outfits as the Symphonic Band/ São Paulo, Jazz Symphonic Orchester/ São Paulo, and Orquestra Mediterrânea; accompanied giants of the music like David Liebman, Hermeto Pascoal, Egberto Gismonti, and Airto Moreira; and put his own education to good use by paying it forward and teaching the next generations of aspiring artists.
Over the course of his career he has appeared on stage, in the studio, or in workshops with Horace Silver, Antonio Sanchez, John Stein, Zé Eduardo Nazário, Ithamara Koorax, Bocato, Guilherme Franco, Mauro Senise, Teco Cardoso, Proveta, André Juarez, Torsten de Winkel, Bob Moses, Jacques Schwartz – Bart, Steve Hass, Cornelius Claudio Kreusch, Andre Pawelski, and Chris Allen, and numerous others.
While Herzberg has had no shortage of musical outlets and opportunities, his desire to reach people with his own music came to a head in 2004.  With pianist Alexandre Zamith and drummer Zé Eduardo Nazário, he formed the Frank Herzberg Trio.  The group's debut—the award-winning Handmade—was released in 2012, and an eagerly anticipated follow-up is due in 2019.
Dan Bilawsky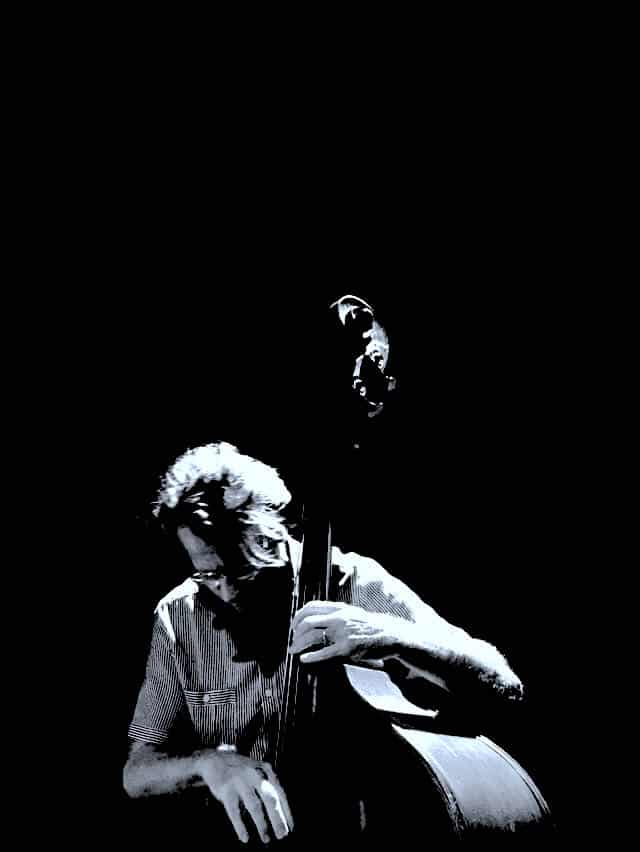 Frank Herzberg has appeared on well over 100 albums, serving as bassist, producer and/or mixing/mastering engineer.  He's worked with a long list of notables in those capacities, documenting and delving into the music with Airto Moreira, Alexandre Zamith, Anat Cohen, André Juarez, Antonio Sanchez, Bob Moses, Bocato, David Liebman, Don Sebesky, Egberto Gismonti, Filó Machado, Guilherme Franco, Hermeto Pascoal, Horace Silver, Hubert Laws, Hugo Fattoruso, Ithamara Koorax, Jacques Schwarz – Bart, Jair Rodrigues, John Stein, Laudir de Oliveira, Lelo Nazario, Marta Karassawa, Mauro Senesi, Mike Mainieri, Nailor Azevedo (Proveta), Raul de Souza, Steve Hass, Teco Cardoso, Torsten de Winkel, Zé Eduardo Nazário.
2017 "SESC INSTRUMENTAL" São Paulo (Grupo Um)
2014 "Andre Juarez Quartet" São Paulo
2013 "SESC INSTRUMENTAL" São Paulo (Frank Herzberg Trio)
2010 TV "Jo Soares" São Paulo (John Stein Quartet)
2007 "SESC INSTRUMENTAL" São Paulo (John Stein Group)
2005 "SESC Pompeia" São Paulo (Marta Karassawa Quintet)
2005 "SESC Pompeia" São Paulo (Frank Herzberg Trio)
2005 "Orquestra Mediterrânia"" São Paulo
1998 "Sanja" São Paulo (Frank Herzberg Sextet)
1997 "Schauspielhaus" Berlin
1995 "Berklee College of Music" Boston
1992 "Weites Theater" Berlin
for more videos go to Frank's channel
For more information about acquiring Herzberg's services, please reach out to:
Stay in Touch with Frank Herzberg